10 Mar 2021 🔖 jamstack web development
💬 EN
Check out a GitHub repository where I'm building a podcast in 11ty. I'm feeling too cheap to mess with a proper CDN, since I haven't fully committed to the idea.
It needs a lot of work, but I'm committing & blogging now because I'm at a success checkpoint where I looked at my own text/art and listened to my own voice in a podcasting app. Wow.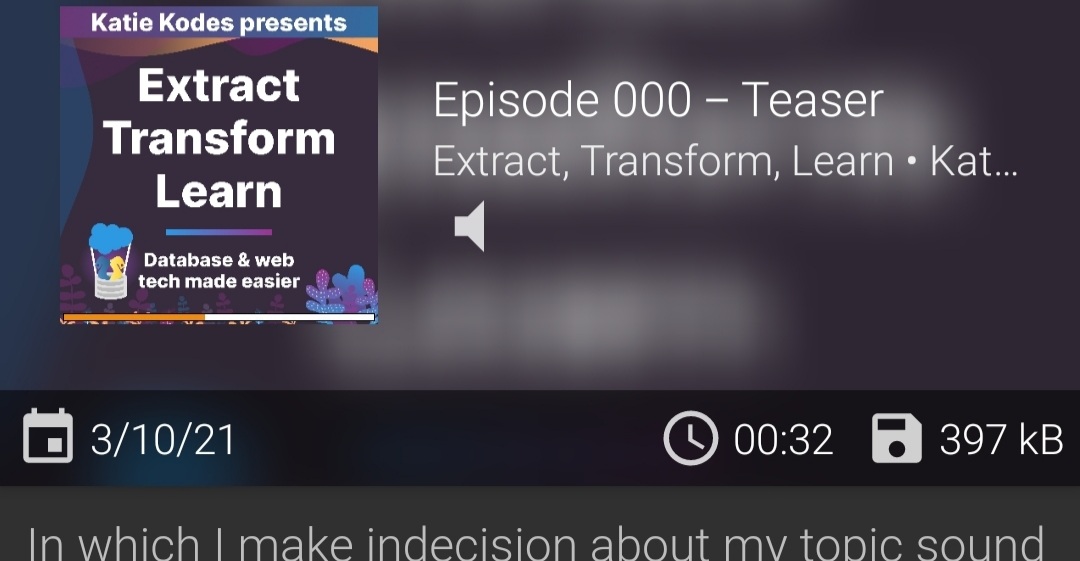 Inspiration & imitation credits:

<! -- I could get really fun here by including a 2nd link to prev/next if it's not in your language but it has an alt that is. --> <! -- Also, I need to CSS-style these to float left and right, like paginators. -->

--- ---