03 Jun 2020 🔖 conferences music
💬 EN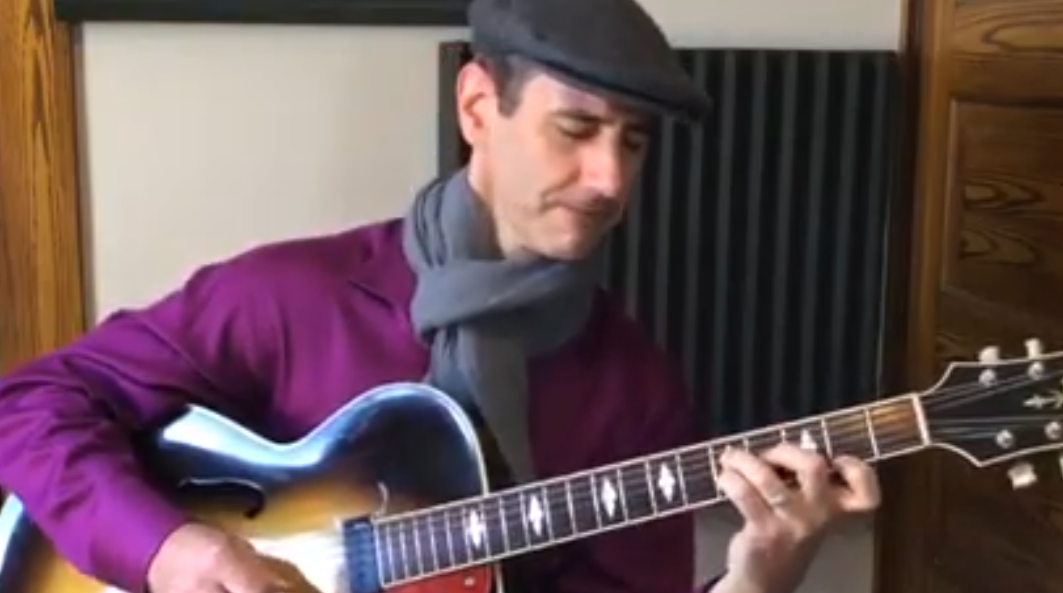 I've been supporting a professional musician's conversion to livestreaming, and he'd be a killer addition to your virtual conference, online vendor booth, Zoom wedding, baby shower, etc.
You may have noticed my "music" tag on a few posts. I have so much material in draft status, but … editing is hard! One day.
All this writing arises out of the fact that I've been supporting the transition to "online gigging" for a musician in my friends-and-family circle.
Robert Bell has 20+ years of experience performing and studio-producing jazz and pop (particularly indie / alternative / funk). Normally, he'd be performing at conferences, weddings, festivals, fundraisers, restaurants, yoga studios, and more for 200-300 shows a year – but "face-to-face and lingering" activities like live musical performance will probably be some of our last bits of "the old world" to come back, alas, won't they?
We've combined our powers.
Him: multi-instrument musical performance (particularly guitar), sound engineering, event organization, emceeing/hosting/announcing, photography
Me: computer audio/video protocols, networking, videoconferencing software, graphical visual overlays for branding, camera virtualization, RTMP, etc.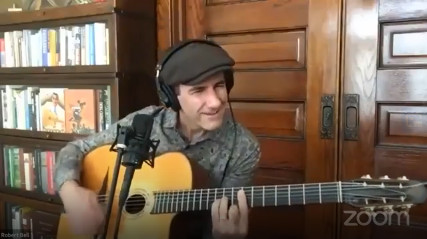 While you absolutely could have a lovely private "musician quietly strumming in the corner" livestream, we've also worked out the technology to "play and talk" with great sound quality on Hopin, Zoom, and other platforms.
A few ways live music could add some "hallway track" fun to your virtual conference:
Cocktail hour & networking background
Vendor booth attraction
Break room getaway
Speaker lounge treat
Chat roulette surprise
Feature collaboration interweaving speakers and music, as seen in a dramatic endeavor like Hippocrates Cafe

(Actually, if you're a health-themed conference, I might be able to technologically support the whole cast of Hippocrates Cafe livestreaming to your virtual event – reach out and let's see!)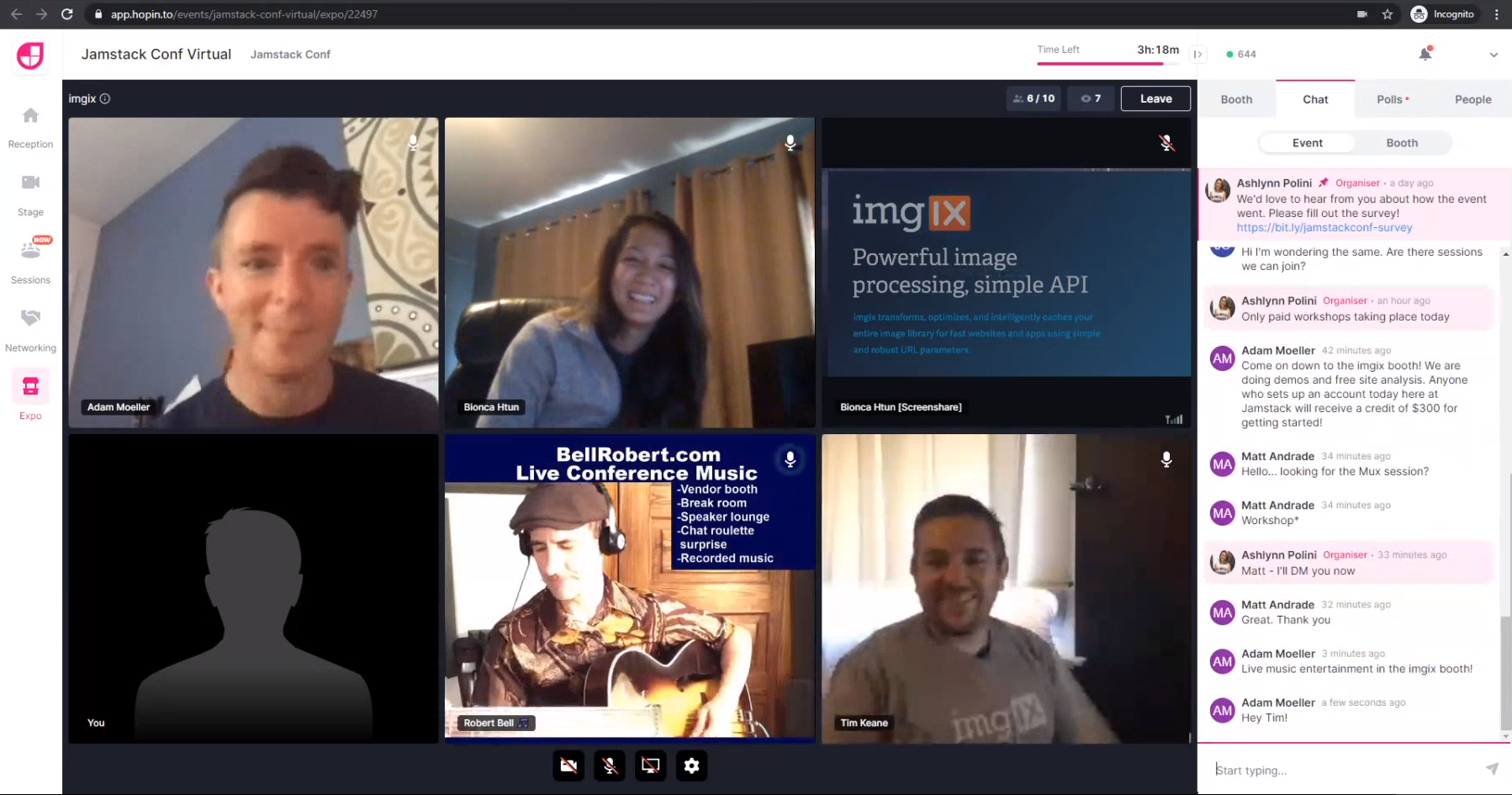 If you're hiring a video production studio to manage your livestream (I was impressed by FNTech's work at JamstackConf), we can use RTMP or low-latency camera virtualization to feed into your stream just like your speakers.

Robert can also, of course, write, produce, and record original music in advance of your conference to enhance transitions from one session to another – but I suppose you won't have me in the background for that. It's okay – my feelings won't be hurt. 😊

So there we go. I've jumped the shark and used my blog as an advertisement. If this gets Robert a gig, he owes me a beer, so I guess I've made it to the big leagues and am "sponsored." Cheers! 🍻

<! -- I could get really fun here by including a 2nd link to prev/next if it's not in your language but it has an alt that is. --> <! -- Also, I need to CSS-style these to float left and right, like paginators. -->

--- ---